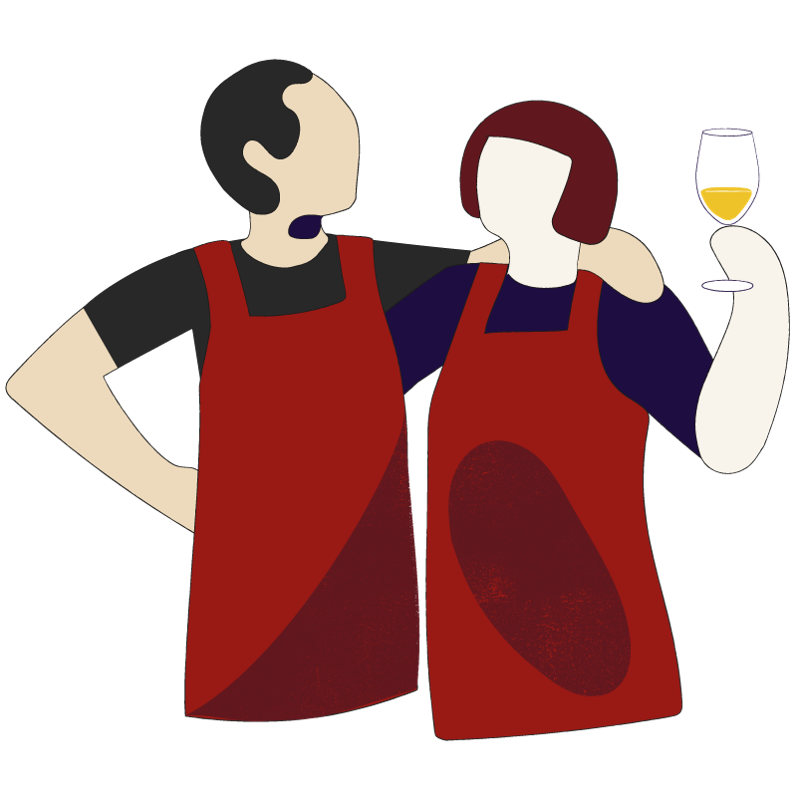 We've travelled around Europe looking for the best independent winemakers to partner with. We knew we wanted to work with small-batch producers who really care about the wines they create.
We also needed to recruit forward-thinking changemakers, who were willing to think outside the… er, bottle?

Here's our lineup of rockstar artisans…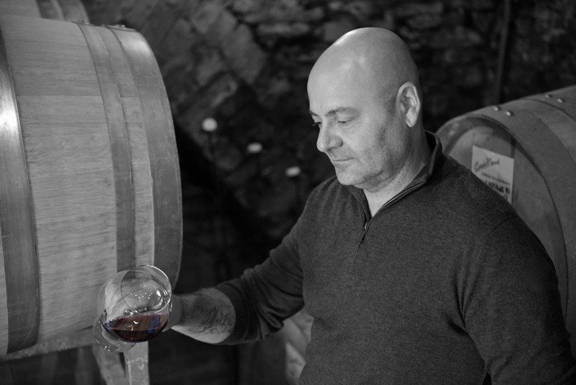 Corrado has some serious winemaking pedigree. He comes from a four-generations winemaking family who were amongst the first producers to create Barbaresco, one of the world's greatest wines. His wines have featured on the menu of Italy's best restaurants, now he's looking to find new customers who share his passion for small-batch Italian fine wine.
He's particularly passionate about Dolcetto, a wine that used to be widely enjoyed in Piedmont.
"I strongly believe in Dolcetto as a fresh and fragrant wine. In my opinion, the smart concept of putting it into can (Kiss of Wine's Wild) is a winning move."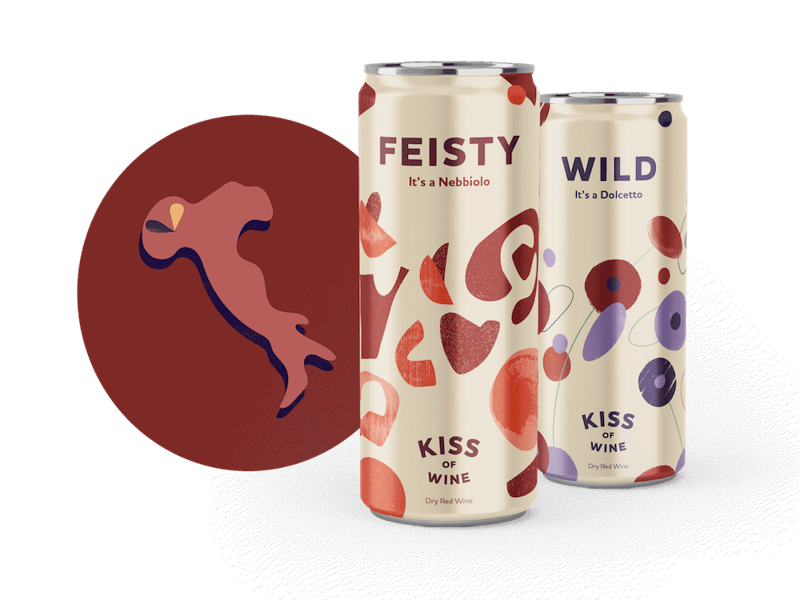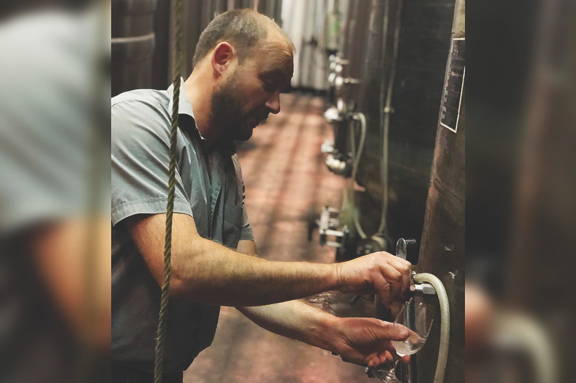 Nicholas doesn't come from a family of winemakers, but trained in the prestigious Sancerre region. He's been growing his own vines for over 12 years and is a specialist in local varietals such as Fie Gris and Pinau d'Aunis. The stuff the locals keep for themselves.
The grapes used to create his Kiss of Wine Sauvignon Blanc (Crisp) and Chardonnay (Smooth) grow on the top-graded hills in the Loir. And Nicholas certainly knows what he's doing preparing them for canning… He studied alt packaging way back before it was cool in 1999 as a fresh-faced student.
"Canning is something I've always wanted to try for my wines. Not just because it preserves the unique flavours but because it creates new moments to enjoy a glass!"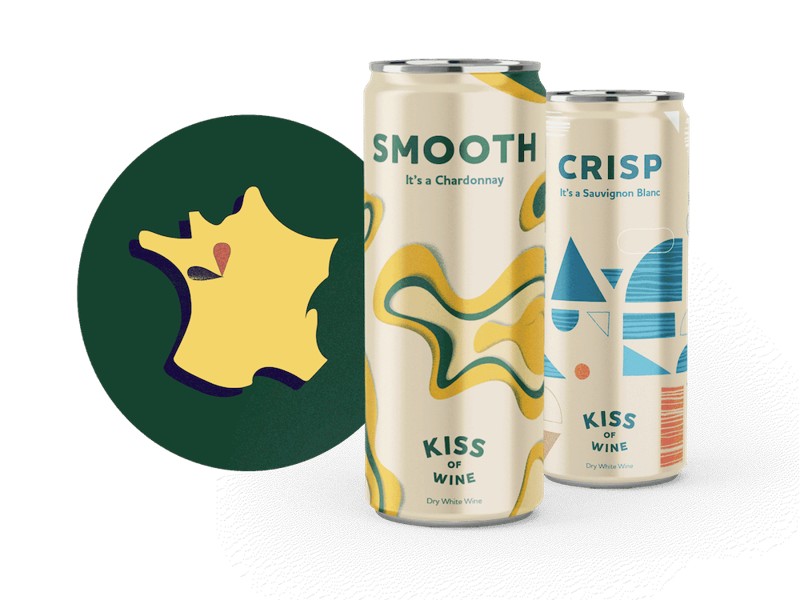 tHE loire, france
smooth - 12.5% ABV
cRISP - 12% ABV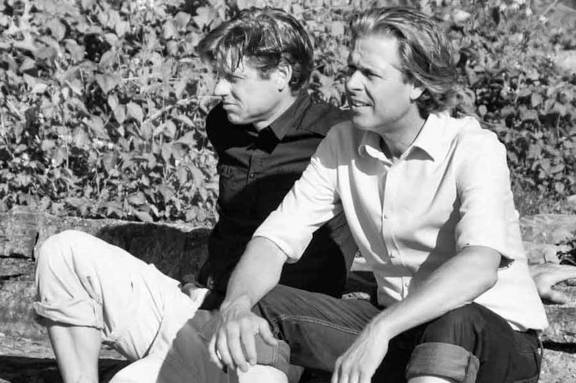 Winemaking brothers Christoph and Thomas are specialists in sustainable, low intervention techniques. They call it their "therapy for the vines". And it pays off… their wines are served in some of Berlin's hippest bars and restaurants.
Our Zesty Riesling is from their 2019 vintage, which they're particularly proud of. They call the wine their "darling" because it's so popular amongst the locals.
The partnership with Kiss of Wine was a natural next step for the eco-conscious brothers.
"Sustainability is very important to us. We work gently with our vines and vineyard and all our wines are vegan. So it's really exciting to now consider how the way we package our wines can also be more sustainable."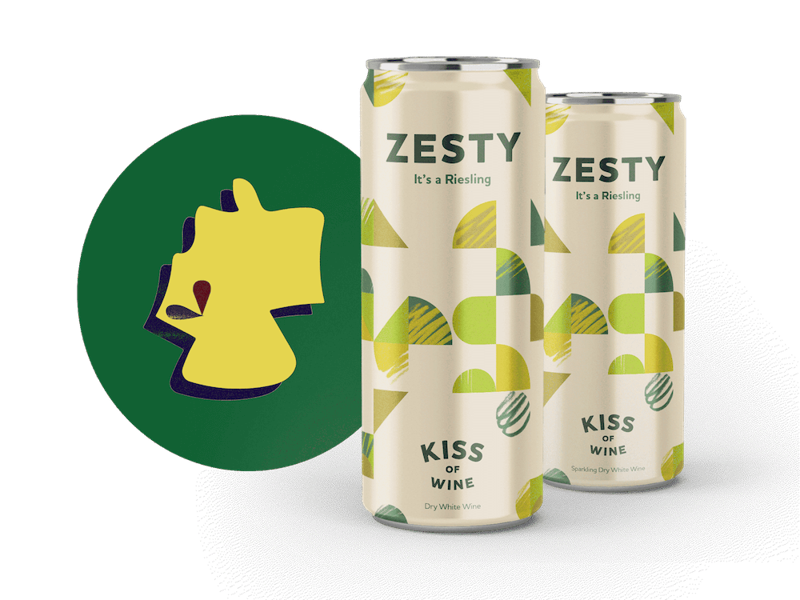 Rheingau, Germany
11.5% ABV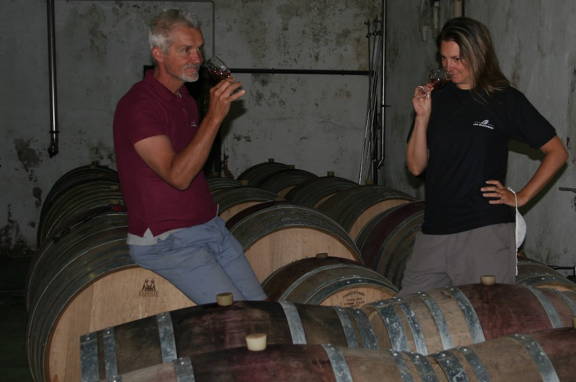 Pierre and Magali own a 600 hectare vineyard in the spiritual home of rosé, Provence. For decades the vineyard has supplied wines to the region's prestigious designer brands, which you'd typically find on the shelves of fancy wine merchants.
Perfectionists
Pierre and Magali
harvest their own grapes in the cool of the night, to preserve their unique flavours. But his young and dynamic team also love to push boundaries, creating unusual blends and special cuvées that are totally different to other wines produced in the region.
It's this blend of tradition and innovation that appealed for the partnership with Kiss of Wine.
"The Grenache Rosé you'll taste with Kiss of Wine is typical of the popular Provencal blush style. But we are so excited to now bring this to customers in a new way, whether on-the-go or as a midweek treat in your home."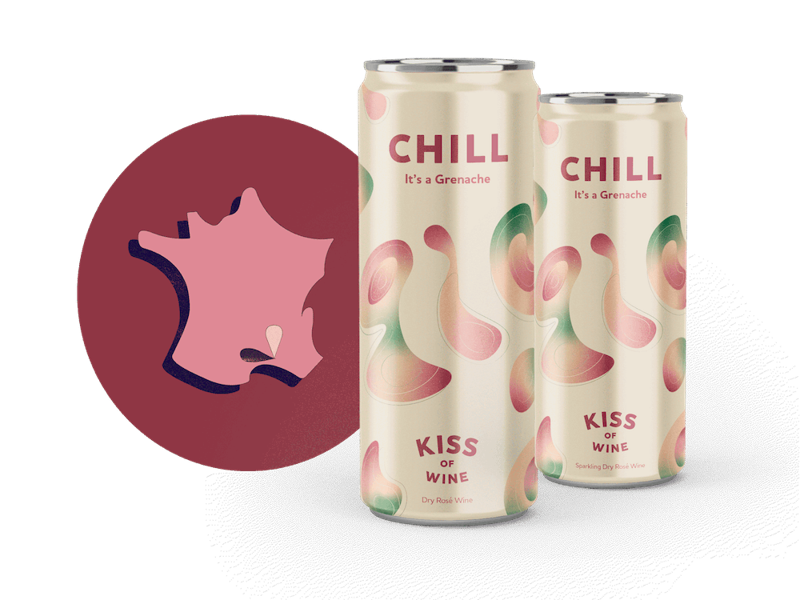 Provence, France
12.5% ABV
We have teamed up with some of the industries best independent winemakers to ensure we offer sustainable and high quality wines.